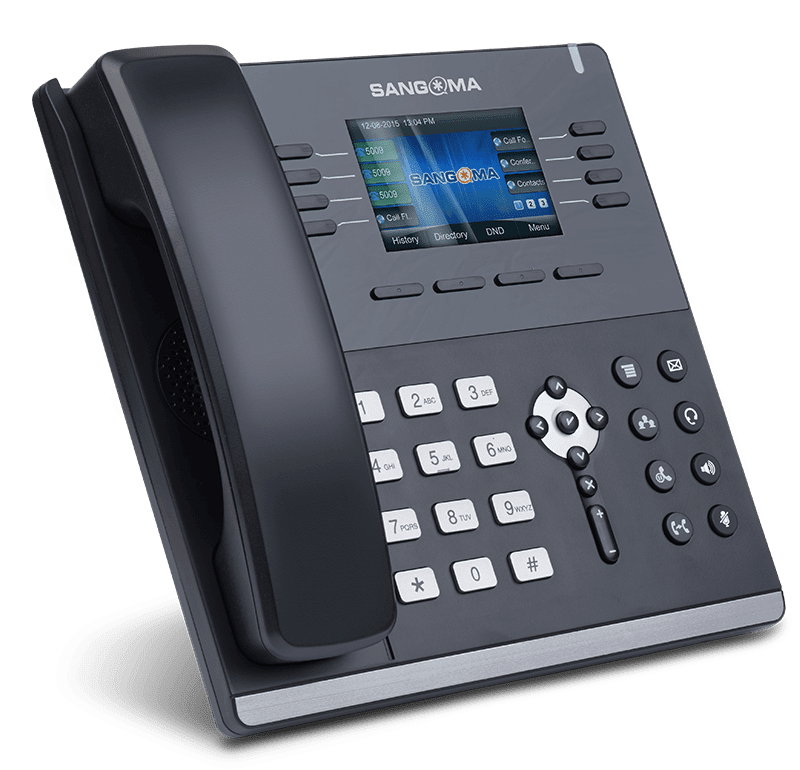 Sangoma S505 Phone (PHON-S505)
The S505 is a mid-level IP phone designed for users who are frequently on the phone and require access to advanced features, line support and usability options. Designed to work exclusively with PBXact phone systems, the S505 supports four (4) Session Initiation Protocol (SIP) accounts, full duplex speakerphone and has a rich 3.5 inch full color display. Zero-Touch auto-provisioning makes it so easy to setup, all you need to do is plug the phone into an internet connection, in or out of the corporate office location.
Built-in PhoneApps enables users to control complex features directly from the phone's display and programmable buttons. This allows users to have full control of their phone system right from their fingertips. Other features such as built-in VPN and and hot desking makes the S505 great value.