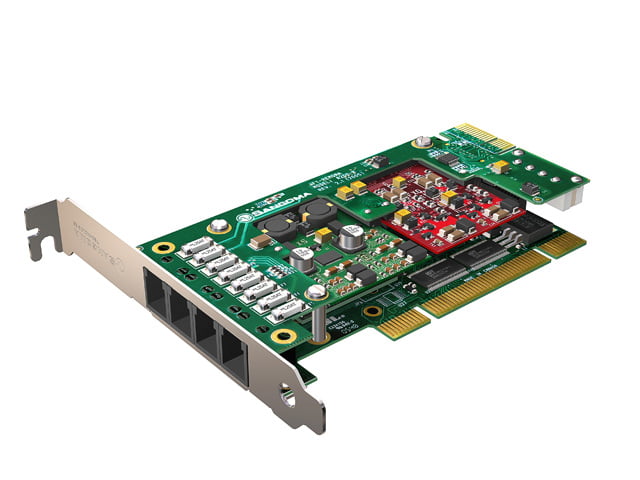 Sangoma A200BRM
SANGOMA A200: 2-24 Port Expandable Analog Voice Card
The A200 Series of Analog Voice Cards deliver superior audio quality in a compact 2U card that expands from two to twenty-four ports using a single interface slot.
To reach this configuration, simply add additional Remora™ cards to any base card in the A200 Series. A single PCI or PCI Express slot hosts the connection and ensures common synchronous clocking for all channels.
Sangoma cards guarantee error-free faxing and click-free audio on analog-digital links.